Skip to Content
New Graduates
We have wonderful relationships with our new dentist that are straight out of residencies or dental school. New graduates are able to work with experienced doctors in clinics and some doctors that feel ready to "jump right in "can be given opportunities in offices where they work solo or with other doctors with different levels of experience. We are also excited to offer an opportunity to a select few doctors to join our externship program which allows them to work in various clinics within our company and learn a broad spectrum of care. Interviews for this process are usually in January and 3 to 4 applicants will be accepted for this program. For info on this program contact Dr Jim Nasim ( jnasim@vsmmgt.com ).
Dr. White Testimonial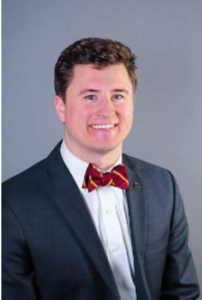 Dear Dr Nasim,"I wanted to thank you for giving me the opportunity to work for you at SDA as my first job coming out of dental school. I learned more than I could've imagined in my two years with the company, and I'm so appreciated that you put me with amazing mentors like Dr. Tucker & Dr. Currie who were so helpful and supportive. I also appreciate everything you and the leaders at SDA did to get us through COVID & keep the doors open. Thank you again for taking a chance on me and giving me a great first job experience. Don't hesitate to reach out if you need anything".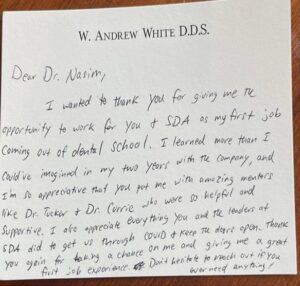 You Care for Patients; We Care for You…
At Southern Dental Alliance – we want to be a community that people want to join. We are looking for long-term relationships with our teams, our patients and our communities.
Company Overview
Our Team
Doctors
Senior Doctors
Practice Owners
New Graduates
Testimonials
Our History
Our Core Values
Integrity
Collaboration
Quality Focus
Problem Solving
Communicates Effectively
Achievement Oriented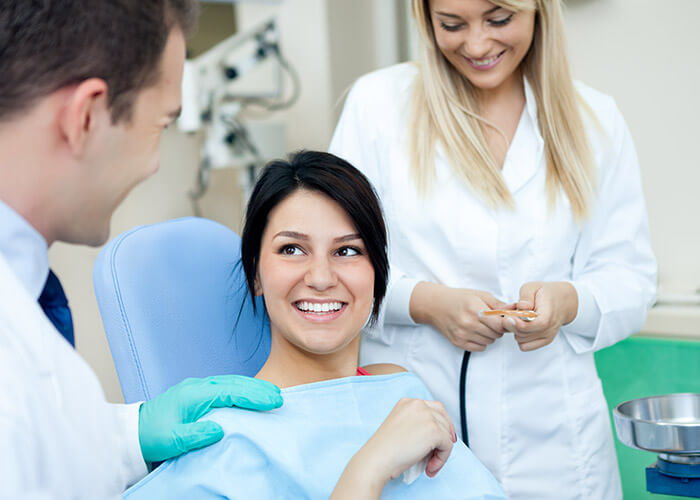 Our Benefits
Medical
Dental
Vision
401k
Life and AD&D
Provider Mentorship
Campus Recruiting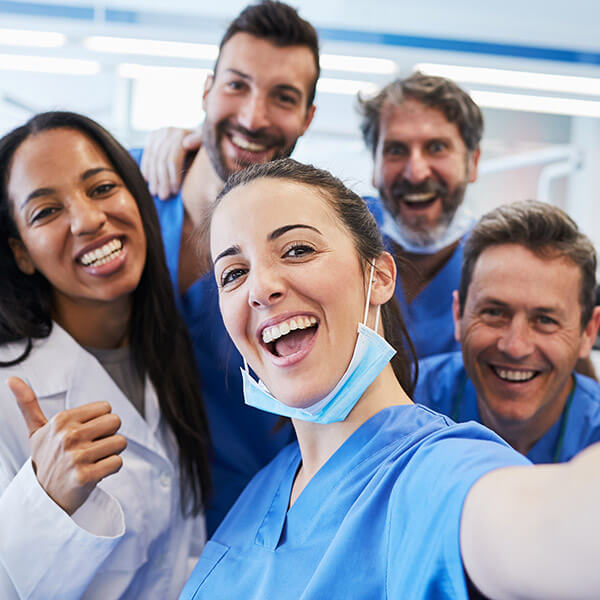 Careers With Us or Our Affiliates
Intern/Recent Graduate
Dentist
Specialists
Clinical Team (Hygienist, Dental Assistants, Lab Techs, RNs)
Practice Support
Your Source for Professional Dentistry